Mixed martial arts pioneer gets TKO in Tough Guys 1980 opener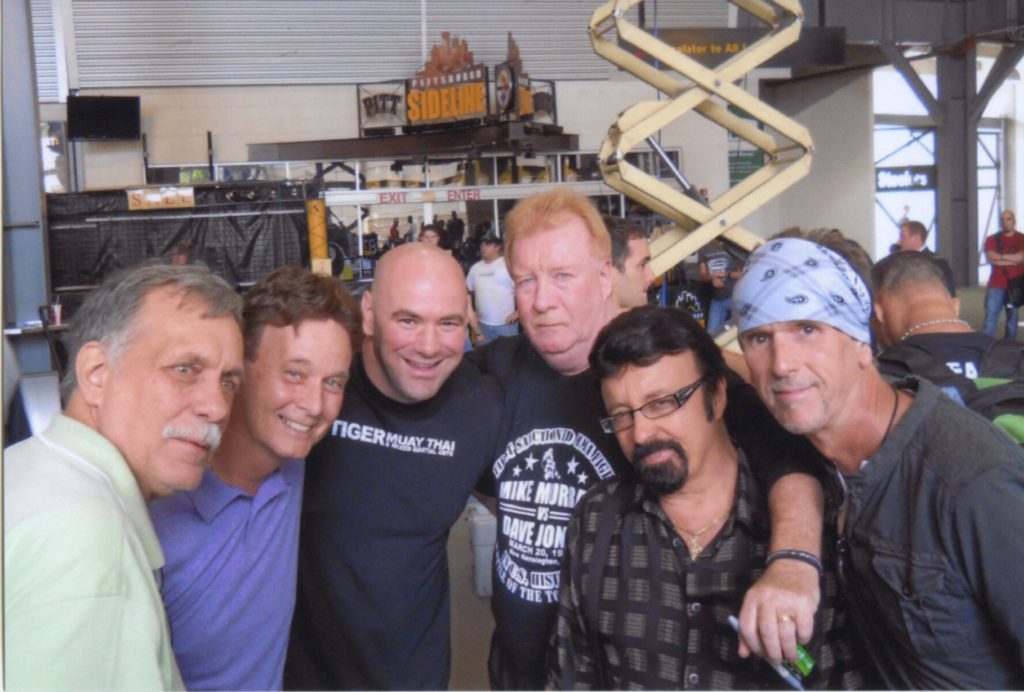 Dave Jones kicked off the sport of mixed martial arts, literally, when he slammed his foot into the chest of his opponent and was awarded a technical knockout in the opening bout of the first Tough Guys competition March 19, 1980, at the New Kensington Holiday Inn.
Jones, 61, of North Huntingdon, who was a laborer for the township at the time, successfully matched his karate moves against the boxing skills of car salesman Mike Murray in the event's lightweight division.
Years before the Ultimate Fighting Championship became a prominent purveyor of mixed martial arts (MMA), Jones' victory earned him a place in history as a pioneer of the sport. He's since been recognized with membership in the Pittsburgh MMA Hall of Fame, a sports display at the Heinz History Center and a segment in "Tough Guys," a documentary about the groundbreaking local 1980 fights that will be seen Friday, with a free screening at 7 p.m. at the Palace Theater in Greensburg and a 9 p.m. airing on the Showtime cable channel.
"I never knew it was going to turn out like this. It was an honor for me," Jones said of the recognition he's gained through MMA. The film, which he saw at an earlier premiere in Washington, D.C., has stirred many memories — ones he can now share more fully with his two sons and four grandchildren.
At 150 pounds, Jones believes he probably was the lightest competitor at the New Kensington event, organized by local karate instructors Bill Viola Sr. and Frank Caliguiri.
"It was pretty much anything goes," Jones said of the face-off involving martial arts followers like himself along with wrestlers, boxers, bar bouncers and other assorted brawlers.
"There were no rules except you weren't allowed to hit in the groin and you couldn't scratch their eyes out, choke or kill them."
Jones built up his strength for the competition with help from the township crew. "I ran behind the township truck with a 20-pound sledgehammer on my back and weights around my ankles," he said. "There were no gyms around here in those days."
Jones was encouraged by the thought that he could keep out of harm's way in his three rounds with the boxer.
"If they can't reach you, they can't hit you, and I knew my legs were longer than his arms," Jones said. "It was a good fight. He was getting ready to throw a haymaker, and I just stepped up and kicked him in the chest, and it picked him up off the ring."
Though there was no love lost between them at the time, Jones said he and Murray now jointly sell a T-shirt that commemorates their historic match.
Jones won two additional bouts, earning a spot in a championship event at Pittsburgh's Stanley Theater. Though he was eliminated there in a pairing with a wrestler and missed out on the $5,000 grand prize, he believes the series of fights earned a new respect for the martial arts.
There was a driving force behind the Tough Guys events. "We wanted to find out what was the best sport out there. I still love the martial arts, and I think it's the best fighting art," he said.
Jones took part in additional MMA competitions in other cities, including Philadelphia. When the sport temporarily was banned, he continued to excel in karate, earning a black belt and taking several state titles.
He now works as a food service supervisor at the Shack snack bar at St. Vincent College and hasn't participated in karate competitions for more than two decades. But he still works out at a local gym and keeps in touch with Viola's Irwin karate dojo — where he first trained in the martial arts.
"Karate is my life," he said. "Age catches up with you, but the knowledge never leaves."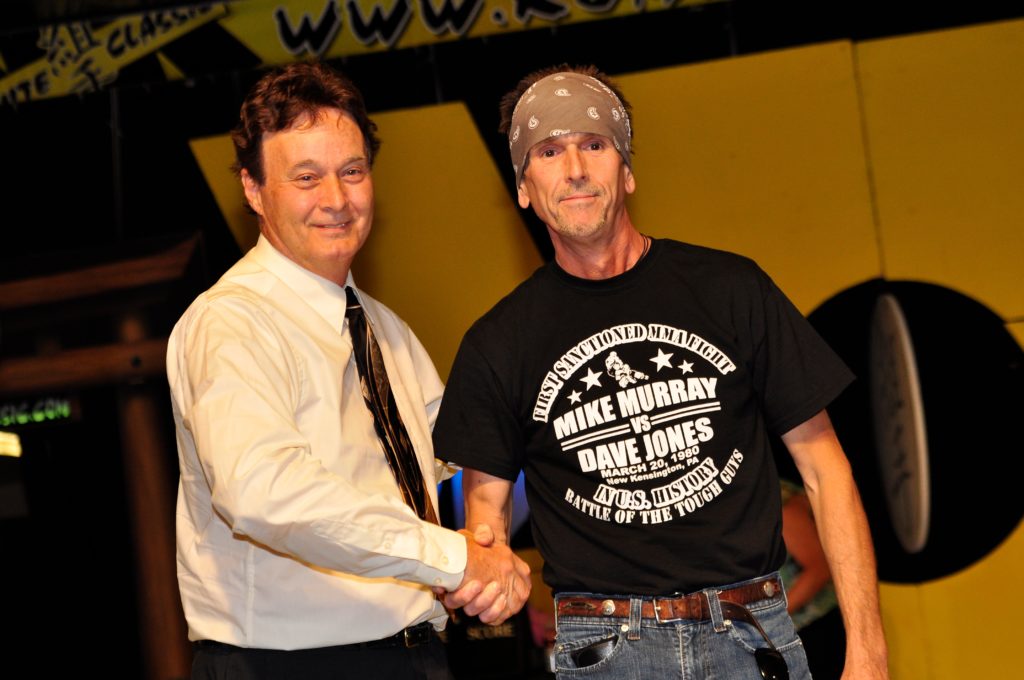 Jeff Himler is a Tribune-Review staff writer. Reach him at 724-836-6622, jhimler@tribweb.com or via Twitter @jhimler_news.