The #1 martial arts book in America is based on Pittsburgh MMA!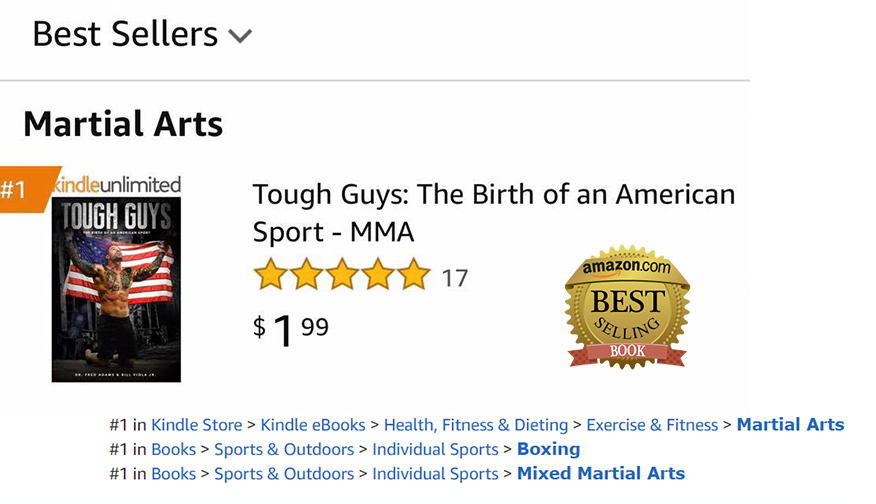 Welcome to Pittsburgh MMA mixed martial arts.
The Pittsburgh region has produced some of world's most legendary fighters, boxers, wrestlers, and martial artists. Pennsylvania is considered the birthplace of modern "sport" of MMA mixed martial arts in the United States (1979). Pittsburgh MMA is dedicated to keeping the storied traditions alive and proving a historical reference for all types of combat and mixed martial arts in the area.
Pittsburgh MMA is an online history resource for all styles of fighting including mixed martial arts (freestyle fighting, vale tudo, no holds barred (NHB), cage fighting, ultimate fighting) information, events, fighters, gyms and history. We feature the best in both ground and stand up martial arts including: BJJ Brazilian jiu-jitsu, submission grappling, Japanese ju jutsu, full contact martial arts, karate, judo, boxing, kickboxing, greco-roman wrestling, shoot wrestling, catch wrestling, sambo, tae kwon do, tang soo do, kung fu, thai boxing, muay thai and all areas of combat sports in PA. This website serves the Western Pennsylvania region and Greater Pittsburgh area including Allegheny, Armstrong, Beaver, Butler, Fayette, Washington, and Westmoreland counties. For more information on the history of MMA in America please visit:  www.toughguycontest.com or www.godfathersofmma.com.  www.toughguysdoc.com for details on the world premiere of "Tough Guys" film, documentary, movie, TV show.  It's showtime!
Showtime to air MMA documentary about Pittsburgh legends Frank Caliguri and Bill Viola Sr. September 15th on the heels of Mayweather vs McGregor.
Font page news in the Pittsburgh Post:  From Pittsburgh roots, MMA, UFC have grown to staggering heights

History of Mixed Martial Arts MMA Family Tree
Pittsburgh MMA Legends
Pittsburgh MMA:
America was first introduced to regulated mixed martial arts fighting March 20th 1980 in New Kensington, PA. The new mma-style league held 10 competitions across Pennsylvania under the banner of "Battle of the Brawlers," "Battle of the Tough Guys," "Tough Guy Contests" and finally "Super Fighters" throughout 1980. Notable locations included the Stanley Theater in Pittsburgh, Johnstown War Memorial, and the Philadelphia Civic Center. Read more
Heinz History Museum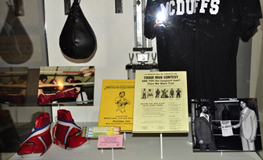 Pittsburgh MMA:  The Western Pennsylvania Sports Museum of the Heinz History Center of Pittsburgh, Pennsylvania in conjunction with the Smithsonian Institute unveiled an exhibit on 23 June 2011 to document the birthplace of mixed martial arts.  Read More


The City of Champions

The golden era of boxing! Pittsburgh has rich tradition producing legends in the fight game. The city once claimed fame to five boxing world champions within a two year period. Sammy Agnott, Billy Conn, Billy Soose, Jackie Wilson and Fritzie Zivic held titles during the late 1930s and early 1940s.
Pittsburgh's legends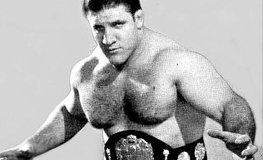 The Steel City has produced some of the world's greatest wrestlers including Pittsburgh icon Bruno Sammartino, and 1997 Olympic Gold Medalist Kurt Angle Read More
Featured Events
5/26/2017 Kumite Classic Expo
5/27/2017 Kumite Classic Martial Arts Championship
MMA Pioneers
Pictured left to right; Bill Viola, Dana White, Frank Caliguri. CV Productions is the first documented company to promote mixed martial arts as a sport to the American public in 1980. Popular promotions such as UFC (Ultimate Fighting Championship) Read More
30 Year Anniversary of MMA in Pittsburgh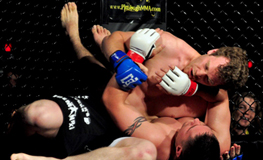 On May 30th 2010 Bill Viola resurrected CV Productions Inc. and promoted "Caged Kumite," a pro-am mixed martial arts show. The event commemorated the thirty-year anniversary of mixed martial arts in Pittsburgh. Read more
Pittsburgh's 1st BJJ Blackbelt
Sonny Achille is the first official BJJ Black Belt in the Gracie family lineage in Western Pennsylvania. He was promoted by Pedro Sauer, a senior student of Helio and Rickson Gracie. He operates Steel City Martial Arts. Read More.
Banning Mixed Martial Arts
In November of 1980 CV Productions was ordered by The Pennsylvania State Athletic Commission to cancel their upcoming show in Greensburg, PA. They were given an ultimatum; if they proceeded, the Pennsylvania State Police would intervene and shut the event down. CV Productions ignored the warning citing that the Athletic Commission had no proven jurisdiction over Tough Guy competitions. Read More
Thousands will file into Consol Energy Center to see Pittsburgh's first Ultimate Fighting Championship event Sunday, but the history of mixed martial arts can be traced back 31 years to a Holiday Inn in New Kensington.
Read More
Referees who pioneered the sport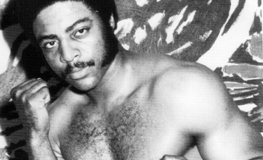 Jacquet Bazmore was a Heavyweight Kickboxing Champion who trained at Viola and Caliguri martial arts schools. Noted as one of the most prolific Kickboxers of his era, he also was a sparring partner for boxing legend Muhammad Ali.
Jack Bodell was a martial arts student of Bill Viola at Allegheny Shotokan Karate. He was at the time an agent of the United States Secret Service personally responsible for protecting President Jimmy Carter.
1979 Tough"man" vs Tough"guy" Controversy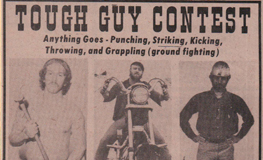 In 1979 Bill Viola and Frank Caliguri pitched the idea of "Anything goes fighting," in local bars and gyms looking for the toughest fighters to enter a "Tough Man" competition scheduled for March of 1980. Unknown to them, Michigan promoter Art Dore was hosting boxing events under the name Toughman. CV Productions Inc. immediately changed their name to "Tough Guy" to distinguish themselves before their first event. "Tough Guy" competitions were mixed martial arts style fights that utilized open figured gloves and permitted striking, kicking, wrestling, grappling, submissions, etc. Toughman contests were purely boxing and used 16-ounce gloves. The companies had no affiliation with each other.
Hall of Fame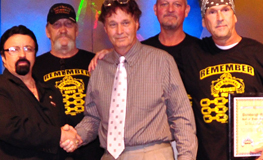 Pittsburgh MMA instituted the MMA Hall of Fame in 2010 and inducted fighters from the original Tough Guy Competition held March 20, 1980. The ceremony took place at the Kumite Classic Martial Arts Expo held in Monroeville, Pennsylvania on May 30, 2010. Read More
Godfather's of MMA
The idea of finding America's ultimate style of fighter was created in Pittsburgh by two ambitious Martial Artists in the 1970s, Bill Viola & Frank Caliguri. They set out to develop a sport that would answer the age old burning question, "Who would win between Muhammad Ali (boxer), Bruce Lee (martial artist), or Bruno Sammartino (wrestler)?" They're answer lead to the first first grass roots movement of mixed martial arts as a modern mainstream sport.  Read more
CV Productions Inc.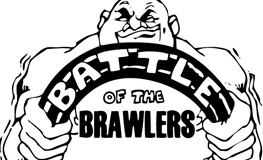 CV is an abbreviation for its co-founders last names, Pittsburgh Martial Arts pioneers William Viola of Irwin, Pennsylvania and Frank Caliguri of Arnold, Pennsylvania. The experienced promoters set out to address the hypothetical question, "Who would win between Muhammad Ali (boxer), Bruce Lee (martial artist) or Bruno Sammartino (wrestler)?" Viola and Caliguri spent much of 1979 developing the foundation for a series of mixed martial arts style competitions. Read More Find us on Google+ Google Google
MMA Book Deal
A major book deal has been inked documenting MMA in Pittsburgh.  Dr. Adams of Penn State University is currently developing a book chronicling the Toughguy craze and history of Mixed Martial Arts in Pennsylvania.
The Annual Kumite Classic Memorial www.kumiteclassic.com
Google+